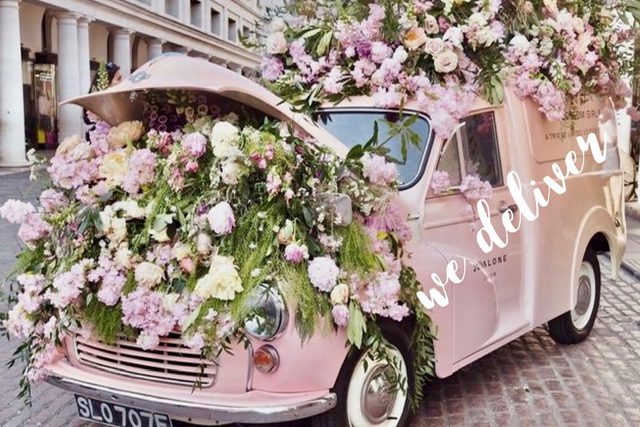 "Flowers instead of Hugs"
FLOWERS are substituting for hugs, showing love and sharing celebrations in the time of COVID-19.
"People are quite distressed and quite emotional at the moment, and sending flowers calms and makes them feel they can still connect with the people they care about,"
"It's important not just for the recipient, but for the sender as well, as there is a feel good factor for both parties"
From 18ths to 100th birthdays, flowers are helping to brighten celebrations that had to be cancelled.
A simple message saying "thinking of you" or "love from" goes a long way to brighten up someone's day!!
We have also found a new market in people just letting others know they are thinking of them which is heart warming!!
"People have adapted and instead of visiting Nana they are sending flowers, and we've also got a lot of Nana`s sending flowers with a teddy or chocolates as a treat for their precious grandchildren!!
We been very busy, receiving twice the normal number of telephone orders, online orders and deliveries.
"We feel we are really helping in the community at the moment when it is very important for people to be able to send something because they can't be there in person, and flowers are always beautiful and lift people's spirits"
We`re very careful to make deliveries contact-free, and in-store we ensure safe distances are upheld.
"We are just so grateful that people are saying they chose us because they want to support local small business, and that means we can support our staff,"
Having been established over 25 years we are delighted to be delivering happiness in these difficult times.
Stay Safe from all the team!!